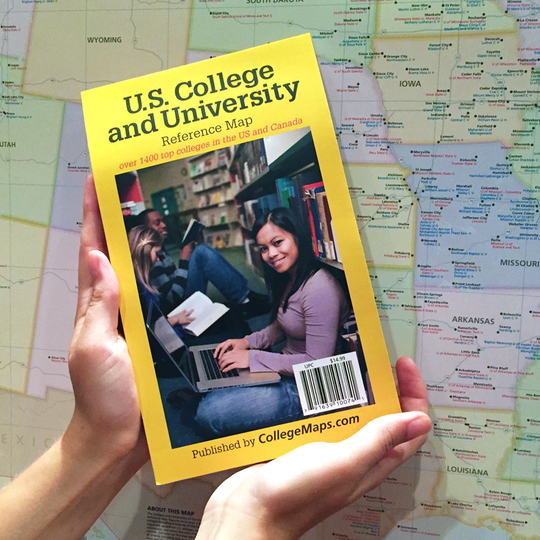 Finding the College of your Dreams
It's Back to School Time!  Well, many are not THAT excited... but many are as the future beckons.  If you are a High School senior, that also means besides a full load of difficult classes, College Applications are likely in full swing.  
At Hedberg Maps, we've focused for 20 years on helping people along in their personal college search by creating maps that simply help with the question of "where.".  Our most popular is the U.S. College & University Reference Map.  At a glance, the map helps view choices, where they are and what they are near.  Many a time, we've been told: "the map helped me discover a school I never knew about..".   
As a bonus, the back side of the map is a handy comparison graph of size, affiliation, athletic conference and more.  The same info comes in a useful booklet for the wall map.
We're proud that this map hangs on the walls of so many high schools and businesses that work with colleges.  Simple, useful and powerful: a great combination.